We posted this earlier today, but will advance it to the front.
http://www.huffingtonpost.com/suzan-mazur/beauty-trumps-bombs-lets-_b_7001956.html: Beauty Trumps Bombs — Let's Get Back to Real Cultural Exchange With Iran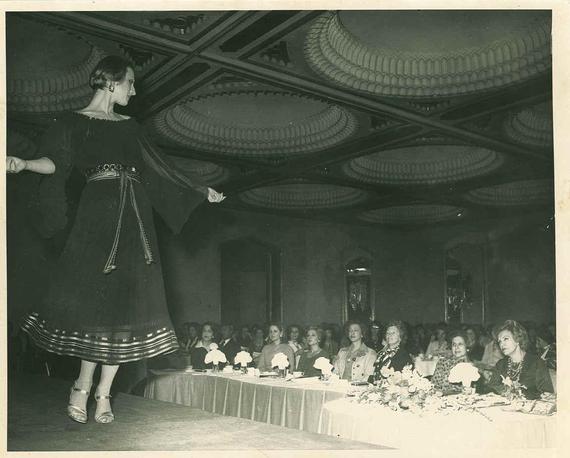 [April 1976, Royal Tehran Hilton, Suzan Mazur on runway wearing Giorgio Sant' Angelo with Madame Farideh Diba, the empress's mother (far right) and Mrs. Richard Helms (third from right)]
Whatever happened to real cultural diplomacy with Iran? In April 1976, as part of a celebration of the bicentennial of America, I was officially invited to Tehran along with several other runway fashion models to present the collections of 16 of America's top designers, among them Giorgio Sant' Angelo, Arnold Scassi, Halston, Bill Blass, Mary McFadden, Pauline Trigère. We did shows on Iranian television and at the Royal Tehran Hilton (which three years later became headquarters for the Iranian revolution).
—————-


Mazur and her circle