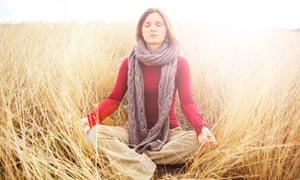 'Meditation has been around for at least 2,000 years. It hasn't yet changed the world.'
Meditation has been around for at least 2,000 years. It hasn't yet changed the world
This is a puzzling statement, like saying the coal left in the ground hasn't changed the world, but it corresponds to the reality that human consciousness is undeveloped and proceeds like some version of Newton's first law: boing forever until something changes consciousness. Such as human intent, based on a new understanding of the potential of 'consciousness'.
The issue of human consciousness is a story of undeveloped men living on a horizontal plane unaware of the vertical dimension. But man already knows the difference in the way he constantly wakes up to notice things.
As for changing the world, we see that much in the way of meditation was known only in isolated areas such as India, and it is the Axial Age has produced a globalizing version of this legacy.
The confusion here is that 'mindfulness' having been pegged as a technique to do this or that, rather than induce real consciousness, is charged for what the hyped version can't achieve…
We can see that a movement to change the world via meditation did in fact change the whole of East Asia.

—————-
Mindfulness for mental health? Don't hold your breath
http://www.theguardian.com/commentisfree/2015/jul/16/mindfulness-mental-health-breath
————————-
Large-scale trial will assess effectiveness of teaching mindfulness in UK schools
http://www.wellcome.ac.uk/News/Media-office/Press-releases/2015/WTP059495.htm
———————–
Mindfulness: A Declaration Of Health Independence
http://www.huffingtonpost.com/steven-crandell/mindfulness-a-declaration_b_7782198.html
______________________________
NK
Submitted on 2015/07/23 at 11:00 am
Of course it has changed the world. Look at the Axial Age; the caveat being only for people who know what they're doing.
Meditation is exactly like weightlifting. I'm an experienced weightlifter and, in the 15+ years I've been working out, out of the thousands upon thousands of people I've seen in the gym, I can count the number of impressive physiques (non-steroid users) I've seen on my hands. Why? Because, in weightlifing as in meditation, 99.9% of people don't know what they're doing.